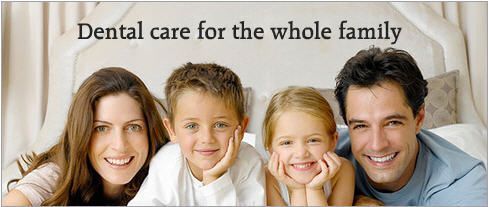 Dental Insurance Benefits and Limitations
Dental insurance is a great adjunct to help offset some of the costs associated with routine dental care. Generally, dental
insurance only pays a portion of your dental care. We strive to maximize your insurance benefits based on your coverage and policy limitations. For your convenience, we are pleased to file your treatment claims on your behalf to your insurance company. For those who wish, we will submit pre-treatment estimates prior to any treatment. Unlike medical insurance, all dental insurance plans have an annual maximum spendable limit (usually $1000-$2500), require payment of co-pay at the time of service, and most do not cover advanced dental treatments, such as implants, cosmetics, or adult orthodontics
(ClearCorrect for instance).
Your specific insurance plan is a contract purchased by your employer from an insurance provider. The terms of the plan are set by your employer. Most employers offer several tiers of plans with different coverage schedules, deductibles and maximum allowances. We recommend signing up for the premium plans if you need extensive dental treatment. At all times, you can be confident that we will always provide you with our best services without regard to the limitations imposed by your insurance coverage. To do otherwise would violate our contract with you — a contract we feel morally obliged to honor. Our philosophy of treating you using only our professional judgment and experience and guidelines set by American Dental Association (ADA) and Academy of General Dentistry (AGD) is not compatible with the restrictive nature of many insurance plans. Accordingly, our office is not a contracted provider with PPO, HMO, and DMO plans with the exception of top tier plans
Guardian Dental Guard Preferred
,
Delta Dental Premier
and
Medicaid of Delaware
.
Dental Insurance Types


Traditional benefit ("indemnity") plans do not stipulate where you can go.

You can see any dentist (including us) and receive the full benefits of the policy.
If your benefit plan is a PPO, you will still be able to use it in our office, however your benefits may be slightly less than if you went to a dentist on their restricted list of contracted providers. Depending on the benefit level of your PPO plan, you may actually not see any difference in the amount of your co-pays between our office and a participating provider.

If your plan is an HMO or DMO, you will receive benefits only if you see a dentist on their very restrictive list of contracted providers. Naturally, it will be our pleasure to serve you; however, your HMO plan will not cover any of your treatment costs at our office. Our recommendation is to switch your dental plan to a PPO plan at the time of re-enrollment or contact your employer to see what other
plans are available to you.



Payment and Financing Options
We accept major credit cards (Visa, MasterCard and Discover), debit cards, cash and certified checks. AmericanExpress is accepted in our Bear office only. Those with dental insurance will be responsible for their co-payment portion and deductible at the time of service. You will receive a monthly statement if a balance is due after insurance payment. Most insurance companies will respond within four to six weeks. Please call our offices at (302) 230-0000 or (302) 836-6968 if your statement does not reflect your insurance payment within that time frame. Any remaining balance after your insurance has paid is your responsibility. We also offer no interest and deferred interest payment plans through
Care Credit
,
Wells Fargo
and
LendingClub
. You may sign up for these financing plans for any amount (no minimum).


Fees:


Fees can vary widely from office to office.

Many factors can affect fees including the doctor's knowledge, experience, and skills.

The quality of the results and service are oftentimes proportional to fees.

We believe our fees reflect our ability to deliver on all of those factors at peak levels while creating a great value for our patients.

Since we have chosen not to participate with any insurance companies plans, our fees are highly competitive.

Depending on your insurance plan, most times you will have little if any co-payment for routine exams, x-rays and dental cleanings.
***********************************************************
Frequently Asked Questions and Answers About Dental Insurance:
There are as many different dental plans as there are contracts. Your employer has selected your plan and is ultimately responsible for how your contract is designed. Remember, Whether your plan covers a major portion of your dental bill, or only a small amount, dental benefits are good for patients because they help pay for needed treatment. It is important to know that each contract will specify what types of procedures are considered for benefits. Even if a procedure is medically or dentally
necessary, it may be excluded from your contract. This does not mean that you do not need the procedure. It simply means that your dental plan will not consider the procedure for payment. For example discretionary dental services such as cosmetic dentistry and some necessary services such as dental implants or night guards are often excluded from a dental plan.
Is it a mistake to let benefits be your sole consideration when you determine what you want to do about your dental health? Or is it wise just to get the services that are covered by your benefit plan and forgo the others? This section is provided to you to answer a few common questions about dental insurance.
Why doesn't my insurance cover all the costs for my dental treatment?
Dental insurance in reality is not an insurance (a payment to cover the cost of a loss) at all. It is a common misnomer. It is actually a money benefit typically provided by an employer to help their employees pay for routine dental treatment. The employer usually buys a plan based on the amount of the benefit and how much premium costs per month. Most benefit plans are only designed to cover a portion of the total cost.
If my plan says that my exams and certain other procedures are covered 100%, why do I still have to pay a co-pay?


That 100% is usually what dental insurance carrier allows as payment toward the procedure, not what your dentist or any other dentist in your area may actually charge. Generally, the amounts allowed by the insurance companies are less than what dentists actually charge. For example, say your dentist charges $80 for a certain procedure that your carrier claims is covered at 100%. However, your carrier only allows $60 as the 100% payment, leaving $20 for you to pay.
How does my insurance carrier come up with its allowed payments?
Many carriers refer to their allowed payments as UCR, which stands for usual, customary and reasonable. However, usual, customary and reasonable does not really mean exactly what it should mean. UCR is actually a listing of payments for all covered procedures negotiated by your employer and the insurance company. This listing is related to the cost of the premiums and your geographical area in your city and state. Cost saving for the employer plays a major role in selection of the UCR. Your employer has likely selected an allowed payment or UCR that corresponds to the premium cost they desire. UCR payments could be more accurately called negotiated payments.
What does it mean when a dentist is a participating provider?


Usually the participating dentists on the list have agreed to a contract with the insurance carrier to lower their fees in exchange for the greater volume of patients referred to them by the insurance carrier. In addition to lowered fees, these contracts also have restrictions on treatments.
If your desired dentist is not in your benefit plan's network, you may want to talk to your employers' benefits coordinator, to find out whether you can sign up for a premium plan to be able to visit out of network providers. Most large employers offer different tiers of insurance benefits.
What does the term "Preferred Provider" mean?


"Preferred Provider" as often used by the PPO plans is another term for Participating Provider. The term "Preferred" could be misleading as one may think it relates to dentist's credentials or technical skills. In reality a "Preferred Provider" is preferred by the insurance company since he or she has agreed to become a participating provider.
How does my insurance plan help me become dentally healthy?


Benefit plans are a great help in paying for regular and routine dentistry for majority of patients. Any amount covered reduces what you have to pay out of pocket. Use of dental services is a lot higher among those patients who have an insurance benefit vs. those who do not.
I received an Explanation of Benefits from my insurance carrier that says my dental

bill exceeded the usual and customary. Does this mean that my dentist is charging
more that he/she should?


Remember that what insurance carriers call usual and customary is really what your employer and the insurance company have negotiated amongst themselves as the amount that will be paid toward your treatment. Your dentist who is treating you has no role in deciding what usual and customary is.
Why is there an annual maximum on my benefits?


Maximums limit what a carrier has to cover each year. Dental insurance is not an insurance (by dictionary definition) it is a money benefit. Despite the fact that costs steadily increase over time, annual maximum levels for dental care have not changed since 1960s!
Why does my benefit plan only pay toward the least expensive alternative treatment?
In short, it is to save money. Many dental plans allow a benefit only for the least expensive method of treatment. For example, you may need a crown on a tooth, with your insurance company only offering a benefit towards a filling. This does not mean you have to accept the filling. The good news is that some benefit will be paid; but more of the fee will be your responsibility. Your dentist's duty is to prescribe what is best for you regardless of your insurance company's rules and regulations.
Why won't my insurance pay anything toward some procedures, such as x-rays, exams, or dentures?


Your plan contract specifies the frequency of certain procedures it will consider. It may also specify that if a condition such as a missing tooth, was existing prior to the start date of the insurance plan, it may not consider a payment to treat that pre-existing condition.
Why doesn't my dentist participate in my dental benefits network plan?


Dental plans require that the network dentists observe restrictions to treatment. Many dentists do not like the limitations imposed by insurance plans and are not comfortable with a third party intervening with how they treat their patients.