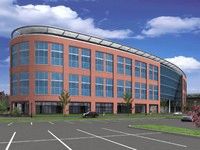 It's easy to find us! With two convenient locations in Wilmington and Bear.

Wilmington Office: 129 S. West St., Wilmington, DE 19801
Just look for the Crescent shaped building!
Phone: (302) 230-0000

Parking
:
We are located in Downtown Wilmington in the River Front District across from AAA on the first floor of the Barclay's Crescent Building. You can park your car in the two hour street parking next to the building or the attached parking garage and bring in your parking voucher for validation.
Directions:
Take I-95 (north or south) to Exit #6 (MLK Boulevard)
Turn Right into S. Justison St.
Turn Left into S. West St.
Crescent Dental is on your left, Continue further towards parking garage (110 S. West St.). Entrance is on your left.


Bear Office: 100 Becks Woods Dr., Bear, DE 19701
Located on Route 40 in Becks Woods Medical Center
Phone: (302) 836-6968

Parking:
There are plenty of parking spaces available in the building property.

Directions:
Heading west on Pulaski Highway (Route 40), Becks Woods Medical Center is on your right hand side. Turn right onto Becks Woods Drive then turn left into 100 Becks Woods Drive. We in the tan color building. You will easily see our sign!

Hours:
Monday - Friday 8:00am - 5:00pm
Saturdays and Sundays: Closed