There have been many advances in dentistry in recent years. Many of these new technologies have made dentistry more comfortable and exciting for the patients! When we were designing and choosing our equipment, patient comfort was at the center of our design process. At Crescent Dental we are committed to providing you with our best at every visit.

Whether it is our minimalist intervention approach to dentistry or some of the latest technologies we utilize in our office, we hope that we are the best dental office for our patients. Most dental offices offer more or less the same services. Here it is what we offer differently that makes us stand out:

Spectra Fluorescent Caries Detection
Crescent Dental is now equipped with Spectra caries detection system. Spectra is a lightweight handpiece used as an aid for detecting
caries, especially early stage enamel caries and hard-to-detect fissure caries.

How does it work?

The Spectra handpiece has a high resolution, high sensitivity CCD sensor and special LED lamps that emit high energy blue-violet light at a wavelength of 405nm. Light of this particular wavelength causes porphyrins from caries producing bacteria to flouresce. When used with the special Visix software areas of caries fluoresce in red whereas healthy enamel in contrast flouresces green enabling the dentist to identify carious lesions. The software also assigns a numerical value to the amount of red flourescence which corresponds with the amount of bacterial contamination. The higher the number the higher the bacterial contamination of enamel. The flourescence images can be stored in a patient's database, so that the progression or arrest of the early carious lesions can be tracked over time.

Single Tooth Anesthesia
As part of our commitment to provide the best possible dental experience for you, we use Single Tooth Anesthesia (STA) system by Milestone Scientific. The STA™ technology utilizes computer controlled local anesthesia delivery to enhance the injection process for both the dentist and the patient. With virtually pain-free injections and a
non-intimidating, lightweight handpiece (instead of the dental syringe), the STA System lets patients realize enhanced comfort levels. Audio and visual confirmations make injections more accurate and effective.
We know that some patients get more nervous than others at the mere sight of a needle and syringe. That's where the STA system comes in, featuring the Wand- a small lightweight hand-piece that resembles a pen. The computer controlled system allows for an even-flow delivery of anesthetic in a very comfortable non-threatening manner. Certain injections made possible with the wand minimize the unnecessary numbness of the tongue, cheek and face eliminating the "fat lip!" side effect.
Digital Dental Radiography
Digital dental technology is an indispensable tool available to dental patients of the 21st century. The benefits of the digital radiographs to our patients are three fold. First and
foremost of all is the need for less radiation to capture an image. Overall, digital sensors need one third to one fifth of the radiation needed with traditional dental films. Second benefit is that digital sensors are more sensitive than traditional film resulting in an image with higher resolution and detail, therefore reducing possibility of missed early cavities, root canal infections or micro-fractures. The third advantage is reduced cost to our patients. Since digital technology eliminates the need for constantly buying films, developing chemicals, mounting blocks, and paper filing folders, we are able to pass on the savings to our patients.
Nitrous Oxide (Laughing Gas) Sedation:

We offer Nitrous Oxide sedation to all of our patients who need help relaxing in the dental chair. The relaxing effects of Nitrous Oxide are moderate and short lived; meaning the sedation is completely reversed with minutes of discontinuing the inhalation process. Pregnant patients and patients with certain metabolic disorders should not use Nitrous Oxide.
ErgoSoothe™ Equipped Dental Chairs
Ever sat in a dental chair for a prolonged amount of time to get up with a stiff neck
and a tired back ? Our dental chairs feature ErgoSoothe, the world's first and only integrated massaging system. ErgoSoothe operates and feels differently than ordinary vibrating massage chairs. At the heart of the ErgoSoothe chairs are small air bubbles that inflate and deflate at variable intervals increasing blood flow and relaxing muscle of the body.
All that Dentistry You Need in One Convenient Location!
At Crescent Dental we understand that not everyone's dental needs are the same.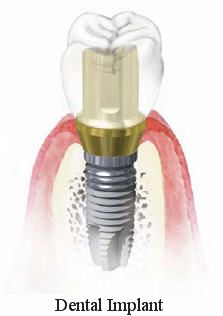 That's why we offer a number of choices and treatment options to our patients. We inform you of your options and ultimately you will decide the course of the treatment. Whether you desire advanced treatments such as dental implants, root canals, orthodontics and cosmetics, or need simple procedures like everyday fillings, crowns, dentures or extractions, we are able to tend to all your dental needs in one convenient location. Our doctors are highly trained in various fields of dentistry and performs most dental procedures in house, therefore reducing the need to referring out our patients for advanced procedures.